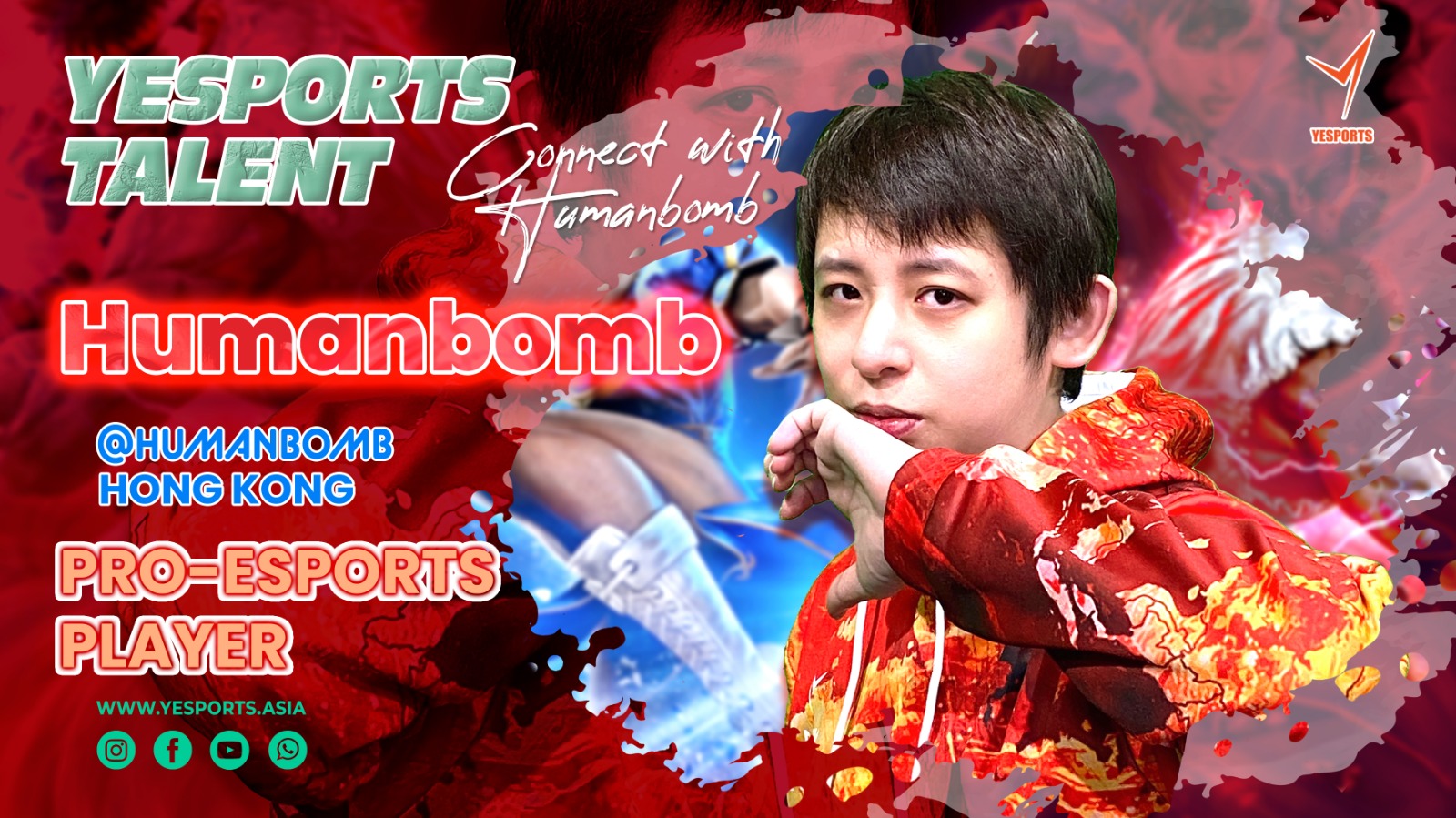 Ladies and gentlemen, today we proudly announce our YESPORT's Talent of the Month – Humanbomb!!!
Humanbomb is a professional esports player that specializes in the game – Street Fighter. Being exposed to the first generation of Street Fighter at only 5 years old, he instantly clicked and fell in love with this game and since then, devoted countless time and effort to perfecting the skills and abilities needed to excel in it. With his sincere dedication to becoming one of the best Street Fighter players, he started making appearances in the competitive field of gaming. Until now, he has already competed in various international tournaments around the globe and has won innumerable prizes and awards. Along with his resilient commitment, coupled with his enthusiastic keenness to excel and become a successful esports player, Humanbomb has undoubtedly become an honorable icon, filled with eminent glory that shines through as a Hong Kong e-sportsman.
The pandemic situation in the past 2 years has definitely hindered the exposure and opportunities to compete in overseas tournaments for a professional esports player like him. However, at the same time, he was also given a valuable chance to explore other esports-related opportunities, such as tutorial making, game streaming, commercial shooting, etc. Given such circumstances, it has certainly made Humanbomb a remarkably all-rounded talent that is experienced and versatile in doing different fields of work.
Stay tuned with us for more updates from Humanbomb! And keep an eye out for our latest updates for upcoming events featuring Humanbomb and our talents!
Find more about Humanbomb: https://www.facebook.com/humanbombSF
Show us your talent! JOIN US NOW! www.yesportstalents.com/apply