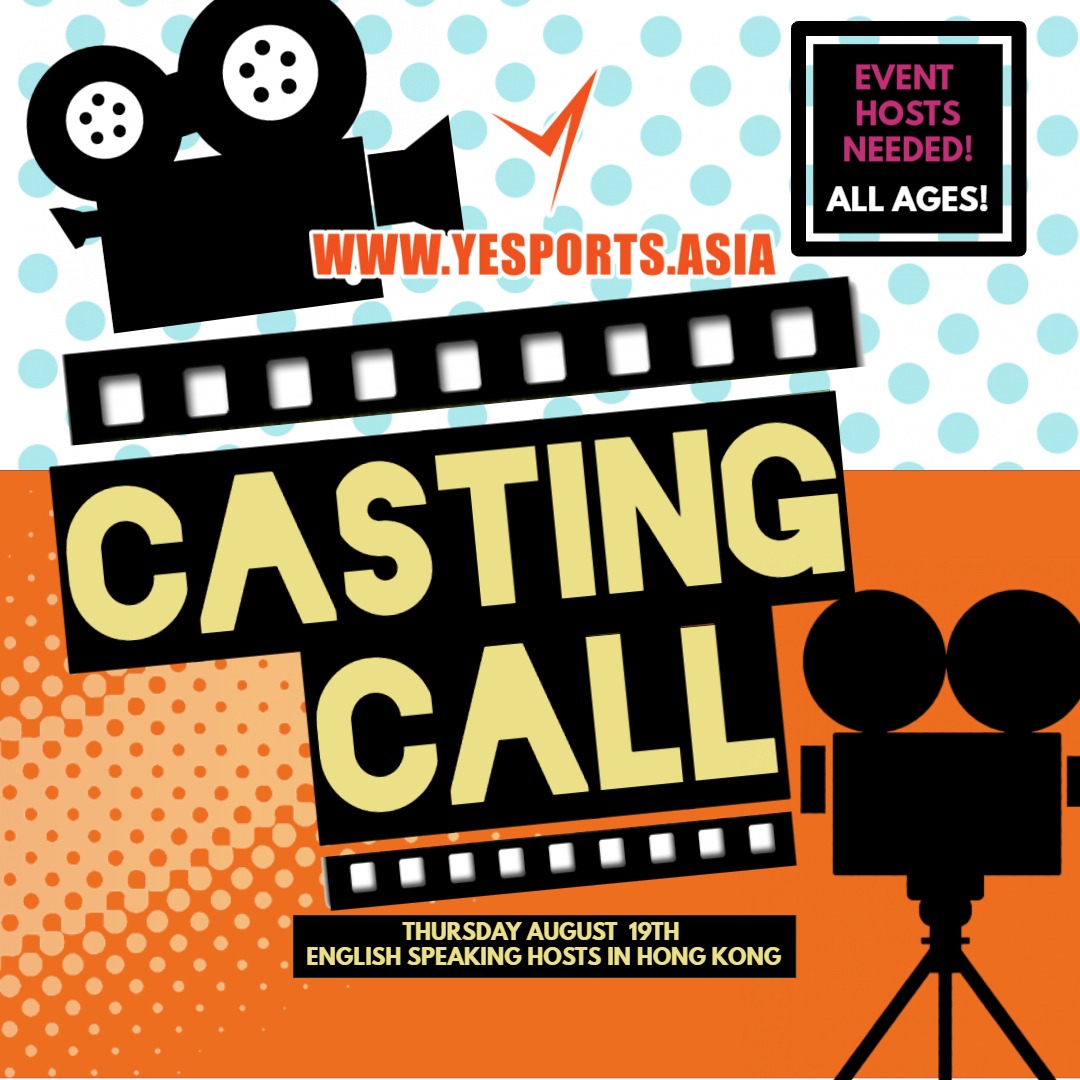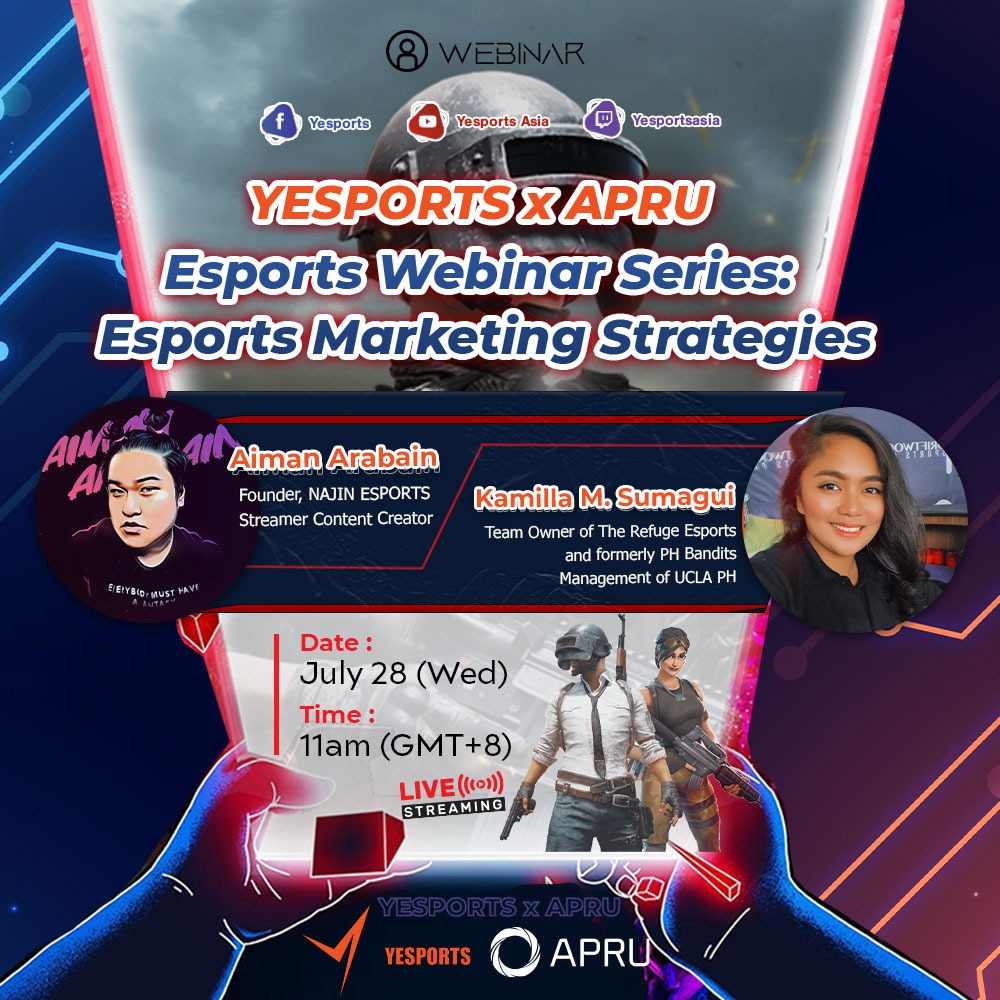 Sponsoring contracts and financial support are usually one of the biggest steps for young esport players and streamers. Sponsors can often be used as a springboard to international success, making them essential for a professional career.
Finding sponsors for yourself or your team will require a lot of patience and thousands of emails. But don't despair—finding sponsors is not an entirely impossible task, especially if you can demonstrate your results, quality content and a high level of engagement. Our panel is ready to answer all your questions.
.
Details-
Date: 28th July, 2021 (Wed)
Time: 11am (GMT +8)
.
Presenters Information:
Aiman Arabain was a student-leader during his college days and has founded his passion for gaming and esports during the time of pandemic, He reached his milestone on his Facebook page for reaching 8000 followers and counting for being a content creator to a leader of his very own esports organization that handles esports athletes, streamers, and casters to #LeadTheCharge not only in the Philippine local scene but also the international scene.
.
Kamilla Sumagui is a team owner of The Refuge Esports and formerly PH Bandits. She was also the managing director of the United Clan Leaders Alliance Philippines, an esports organization that brings together PUBG Mobile Clan Leaders and their teams, event managers, and streamers, at the same time the community manager for PUBG Mobile Esports in the Philippines.
.
Join us by signing up here:
https://forms.gle/oQ6UFpD6o6dLdKSi6
.
Youtube:
https://www.youtube.com/c/YesportsAsia
Twitch:
https://www.twitch.tv/yesportsasia
Facebook:
https://www.facebook.com/yesports.asia/
.
#yesports#APRU#yesportsasia#webiniar#esports#education#career#student #gamers #gaming#streamer#esportsteam#team#professionalgamer#gamers#gamer#southeastasia#contentcreator#marketingstrategies#marketing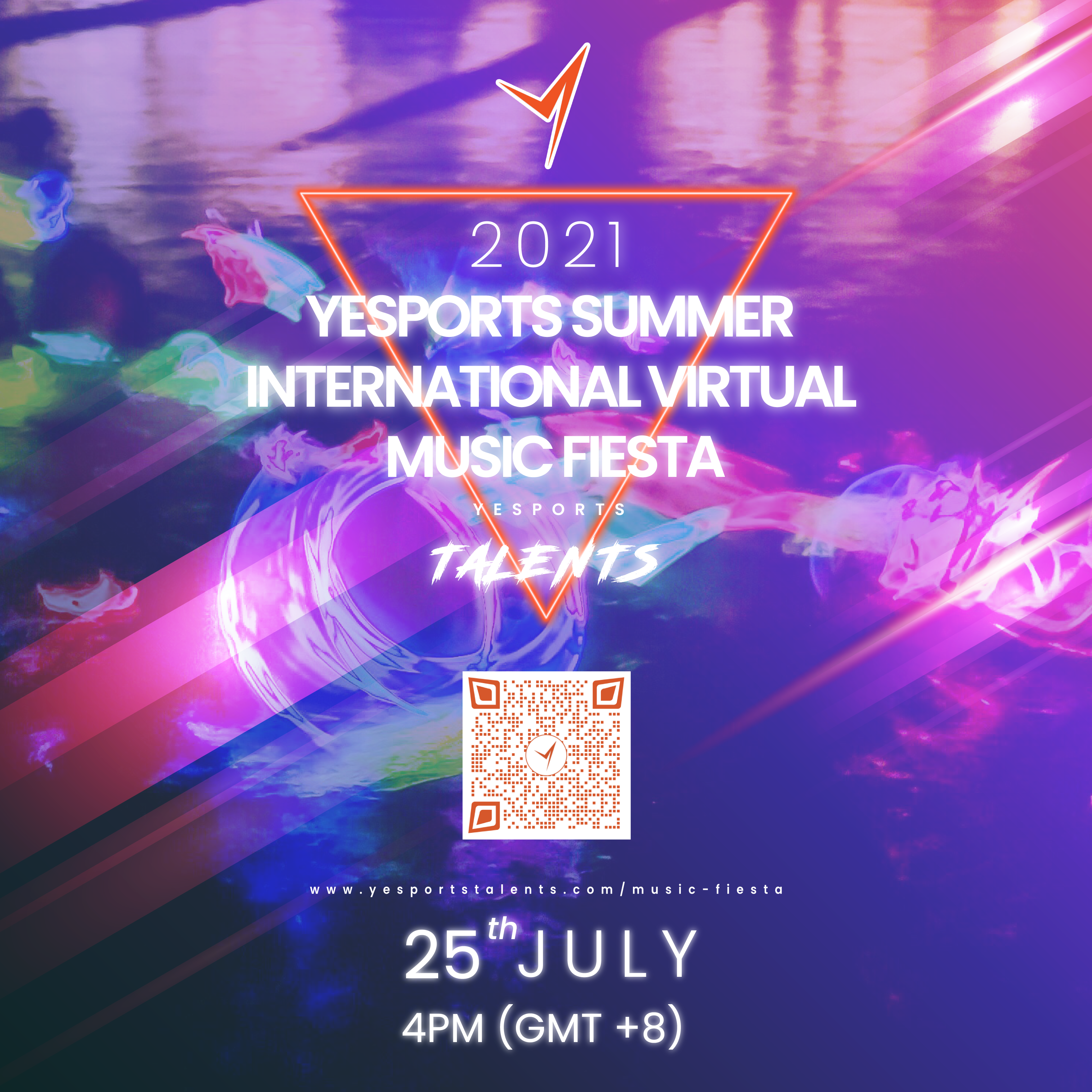 July 15th, 2021
Yesports Summer International Virtual Music Fiesta
In light of the previous success of the International Virtual Music Fiesta, Yesports is glad to introduce our sequel online music concert "Yesports Summer International Virtual Music Fiesta" on 25th July (Saturday), 2021. The concert is scheduled to stream at 4:00pm (GMT +8) on social media platforms, including YouTube, Facebook, and Twitch.
The aim of the last concert was to unite people in difficult times during pandemic, and now we are ready to take it to the next level. We hope music not just unify us, but also strive for greatness in unprecedented circumstances. Positive vibes can always be brought by music. Hopefully, it can ignite us even in this situation.
"Yesports Summer International Virtual Music Fiesta" invites singers from around the globe together to perform in this concert. 20+ singers and talents from Australia, USA, Mexico, Costa Rica, Canada, Austria, Philippines, United Kingdom, France, India, Guatemala and more locations will be attending this worldwide show. Every singer will be presenting themselves to the audience and their performances will be streamed during the concert. Hence, all of us can feel their passion towards music. With performances in different styles and gimmicks, which certainly will have a show suitable for any audience's taste.
The "Yesports Summer International Virtual Music Fiesta" is an event held online where all audience are welcome to cast their votes on singers that deserve awards as stated below:
1. Award for best visual effect – best set-up and background
2. Best solo artist – best solo singing performance
3. Best Duo/group performance –best duo/group singing performance
4. Popularity award – best interaction with audience
5. Best stage presence award – best stage presence
6. Best sound mixing award – best sound mixing
7. Most eye-catching award – award for the highest number of views during their session of live stream
8. Favorite singer award
From July 25 until August 8, music lovers can head to this voting link [https://www.yesportstalents.com/summer-music-fiesta-2021] to show some love and support for their favorite singers or bands. After the votes are tallied, Yesports will announce the winner for each award as voted by audience. There are many brilliant music talents around the world, and it's time to show them some support. See you all soon!
For more information, please visit: https://www.yesportstalents.com/summer-music-fiesta-2021
You can find further details for our talents, upcoming webinars and events on Yesport's Facebook page:
About Yesports
Yesports, the global O2O hub for talents to meet and connect to international employers and sponsors for unlimited career and business opportunities.
Yesports is a global "esports +" social media platform where gamers meet celebrities for fun and opportunities to show their talent! It connects game lovers to a dynamic world of resources and people.
Yesports Talent showcases talents from around the world and provides a platform for connecting to the corporates to maximize marketing synergies.
To find out more about the online event, visit the link:
For further enquiry, please contact: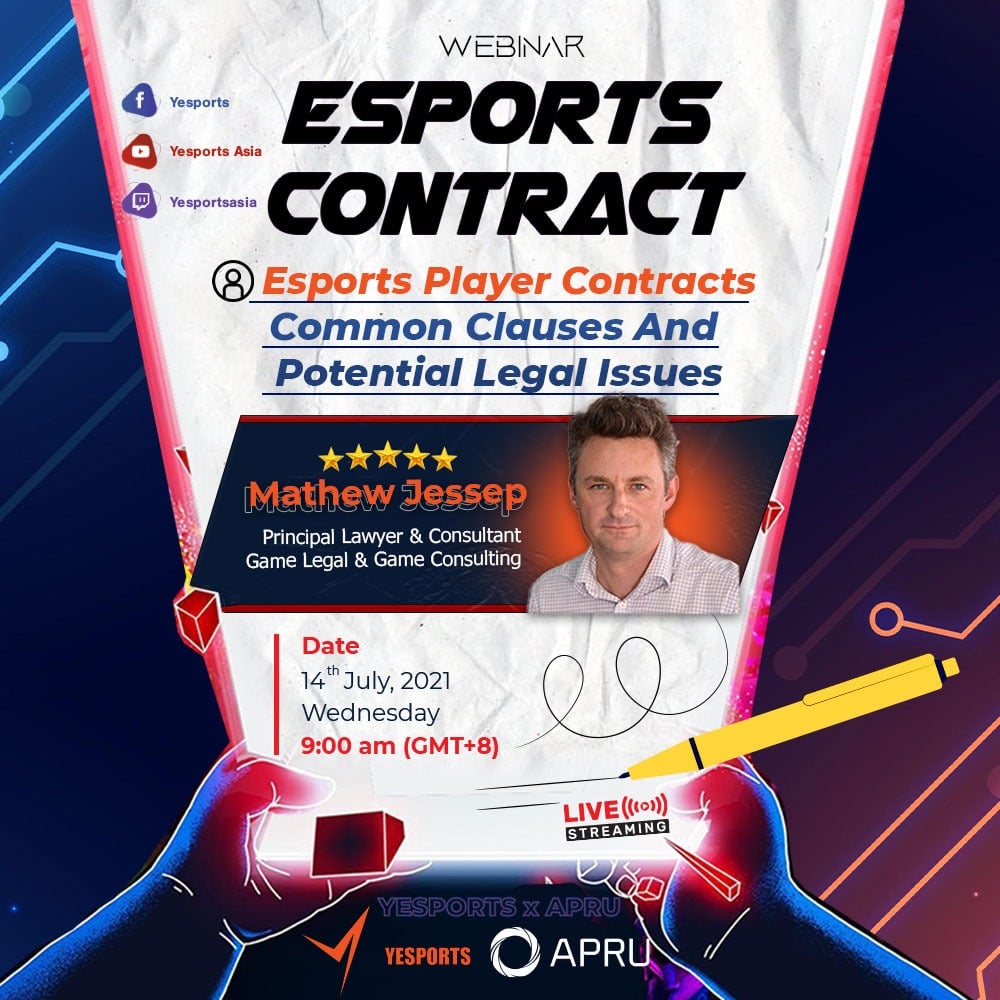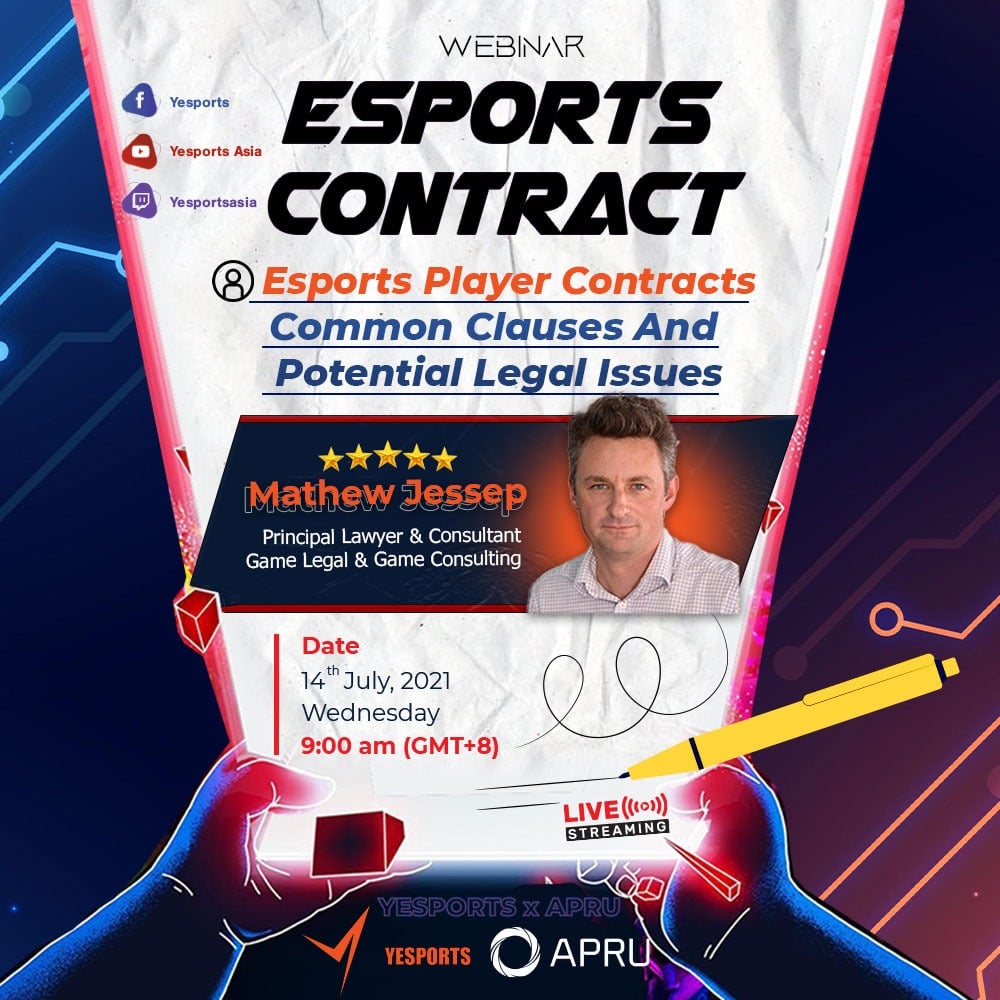 .
Esports, or competitive video gaming broadcasted online, is becoming a popular industry, and it's not stopping anytime soon. According to CNN, eSports is expected to reach global revenue of $1 billion by 2019. That means that professional and semi-professional players need to be proactive about protecting their profits and signing contractual agreements.
.
Esports player and team contracts essentially have the same purpose: they're providing players and team organizations security and outlining the general duties that are expected from both parties. There are some critical factors including restrictions and limitations in a contract that esports players should be aware of.
.
Details-
Date: 14th July 2021 (Wed)
Time: 9am (GMT +8)
.
Presenter Information:
Mathew Jessep is a commercial and corporate lawyer and business consultant with specialist skills and experience in Sports, Esports, Media, and Entertainment, acting for clients in Australia, North America, the UK, and Europe. Mat is a pioneer and leading lawyer and consultant in the fast-growing esports sector, acting for clients with interests in leagues and teams. As a dedicated Sports lawyer, Mat has acted for National Sporting Organisations, State Sporting Organisations, sponsors, broadcasters, and leagues and event operators. In the media and entertainment industries, Mat has advised film producers, artists, authors, creatives, podcasters, streamers, and tech start-ups.
.
Join us by signing up here:
https://forms.gle/oQ6UFpD6o6dLdKSi6
.
Youtube:
https://youtu.be/2Wce2O23n60
Twitch:
https://www.twitch.tv/yesportsasia
Facebook:
https://www.facebook.com/yesports.asia/
.
本節目之主持及嘉賓所作之言論純屬個人意見,並不代表本公司立場。 The remarks made by the speaker(s) of the event represent their personal opinions only and do not represent those of Yesports.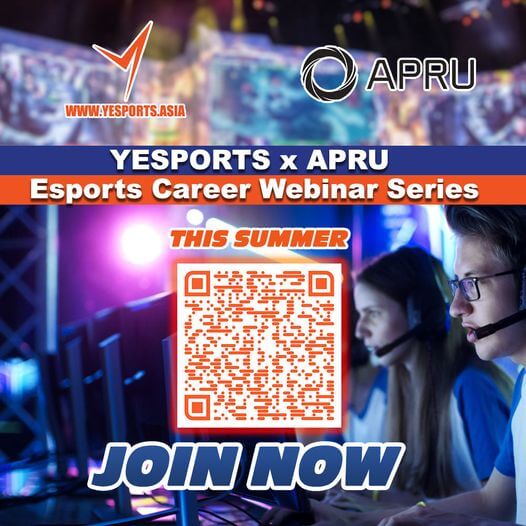 Yesports is collaborating with APRU – Association of Pacific Rim Universities to bring you insight into the world of professional esports. An industry that is expected to have a global value of $1.9 billion next year. We will be inviting leading esports experts for this exciting webinar series, which will explore what esports is all about and what you need to know to understand this industry.
Meet some leading professionals in esports, who will talk about their work and tell you about the possibilities, new career paths, and how to get started.
Whether it's staging global events, broadcasting major league games, marketing sells out arenas, developing brand partnerships, or securing the huge financial investments required to operate in this industry. Our panel is ready to answer all your questions.
Esports Career Webinar Series:
Career Plan For Young Gamers
Esports Player Contracts: Common Clauses And Potential Legal Issues
Esports Marketing Strategies
Join us by signing up here:
https://forms.gle/oQ6UFpD6o6dLdKSi6
Youtube:
https://www.youtube.com/c/YesportsAsia
Twitch:
https://www.twitch.tv/yesportsasia
Facebook:
https://www.facebook.com/yesports.asia/
#yesports #APRU #yesportsasia #webiniar #esports #education #career #student #gamers #gaming #learn #school #university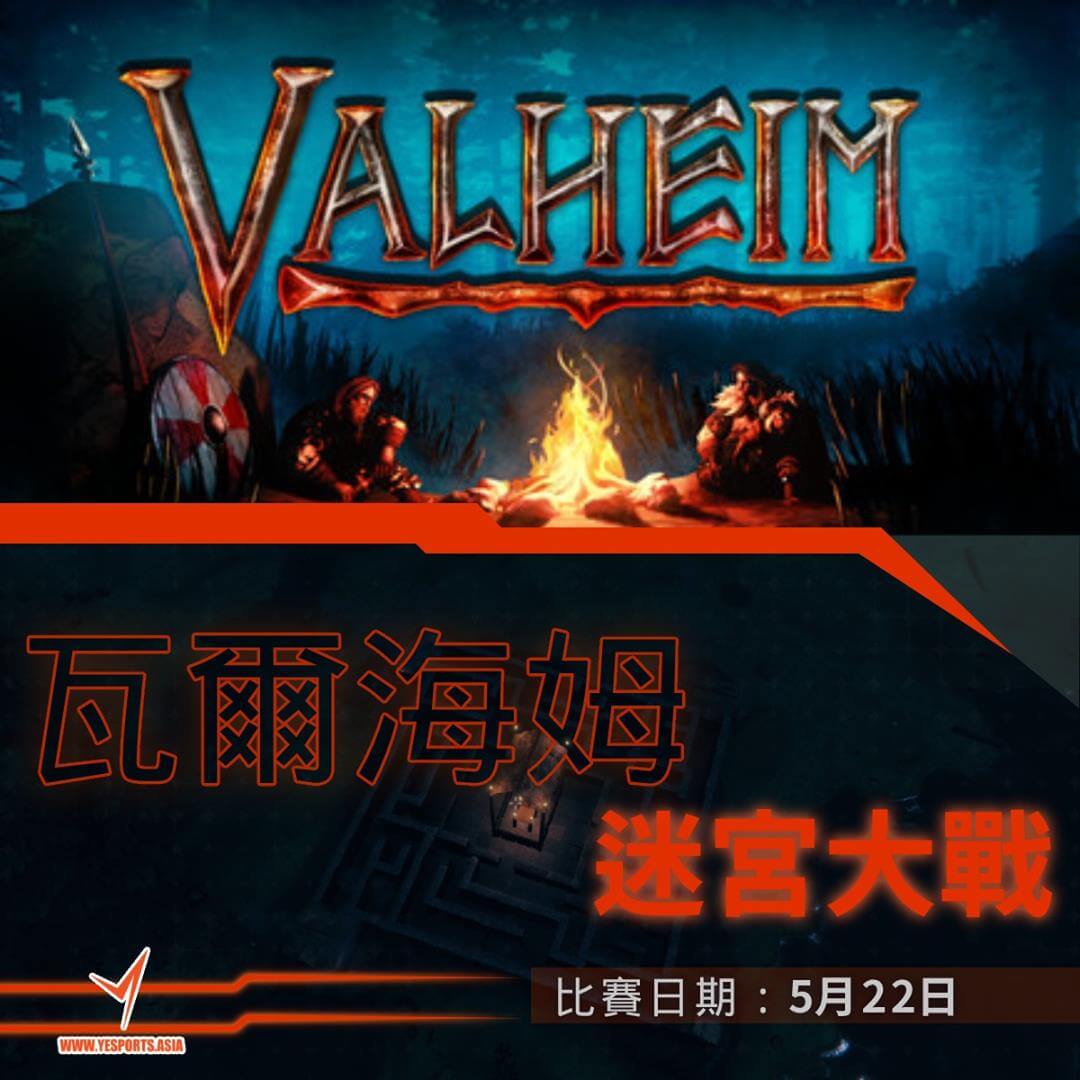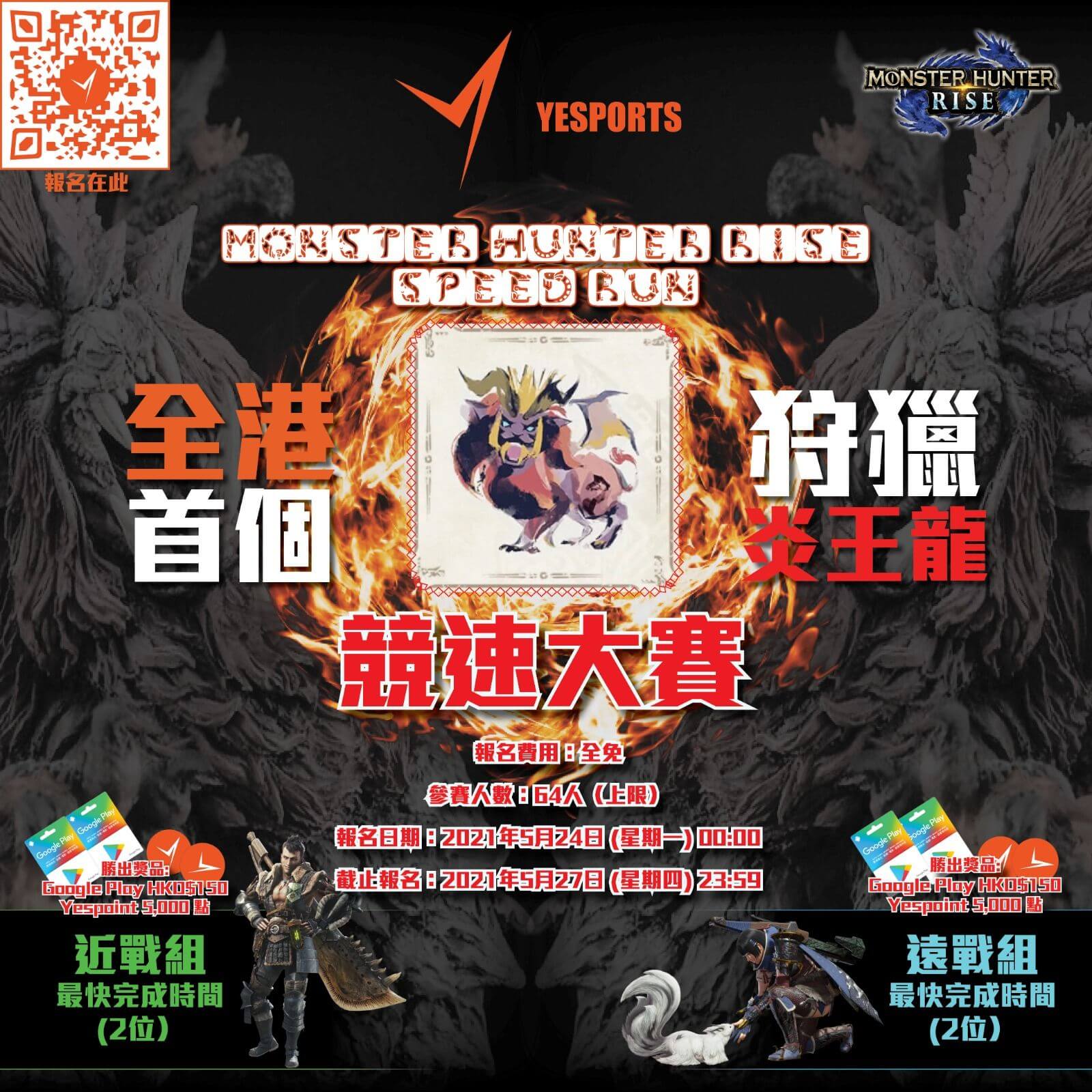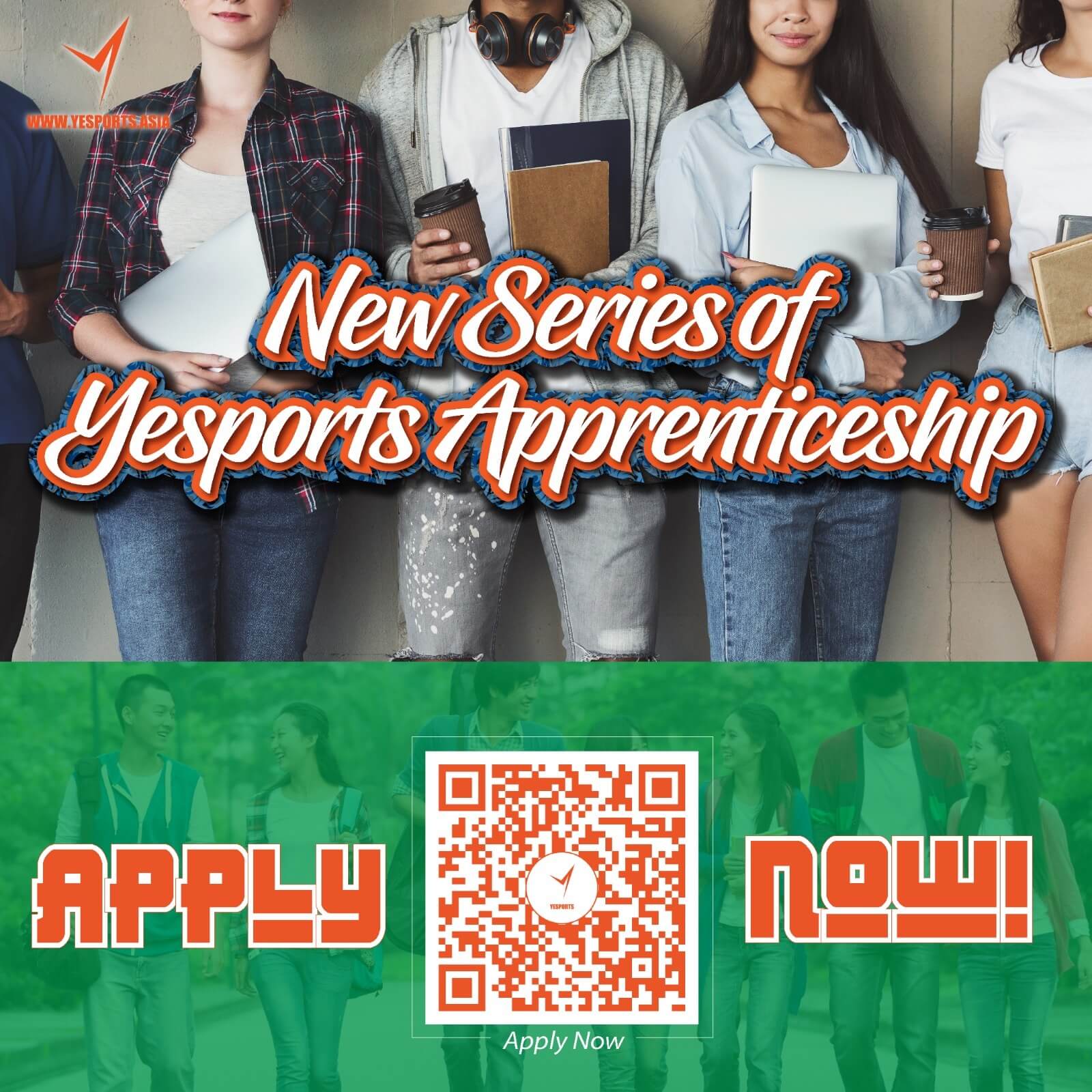 Yesports is proud to announce our new series of YESPORTS APPRENTICESHIP is now live! We are offering a wide range of apprenticeships for attracting and recruiting high-caliber students with both outstanding academic and non-academic backgrounds around the world to pursue their dreams with us.

Step 1: Apply and fill in the form at yesportstalents.com
Step 2: A formal application request will be sent to you
Step 3: Final tasks for the finalists
Step 4: Recipients announcement

Apply now:
https://www.yesportstalents.com/scholarship

Deadline for application:
30th June 2021

YESPORTS reserves the right to the final decision and interpretation in the case of any dispute.
#yesports #yesportstalents #yesportsapprenticeship #education #esports #university #scholarship #international #worldwide #academic #highschool #athletes #students #leaders #apprenticeship