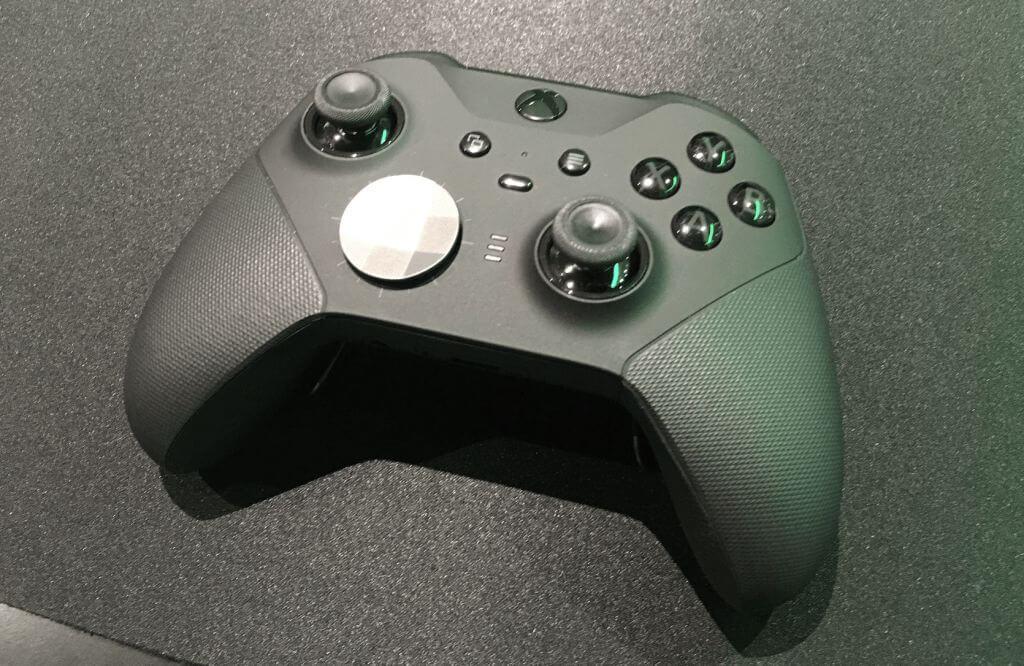 Microsoft announced a successor to its four years old Xbox Elite Controller back at E3 2019, and I got the chance to try the new Xbox Elite Wireless Controller Series 2 on the Xbox booth at Gamescom. I can already tell that this should be a great upgrade for owners of the first gen device, and an excellent option for everyone else looking for a premium-designed, highly customizable game controller.
The original Xbox Wireless Elite Controller was a great option for hardcore gamers, but it wasn't without faults. I've seen tons of reports mentioning the grips falling off after some time, as well as shoulder buttons breaking for some users. The Xbox Wireless Elite Controller also lacked Bluetooth support, something Microsoft added with the third-gen Xbox Wireless Controller that shipped with the Xbox One S back in 2016.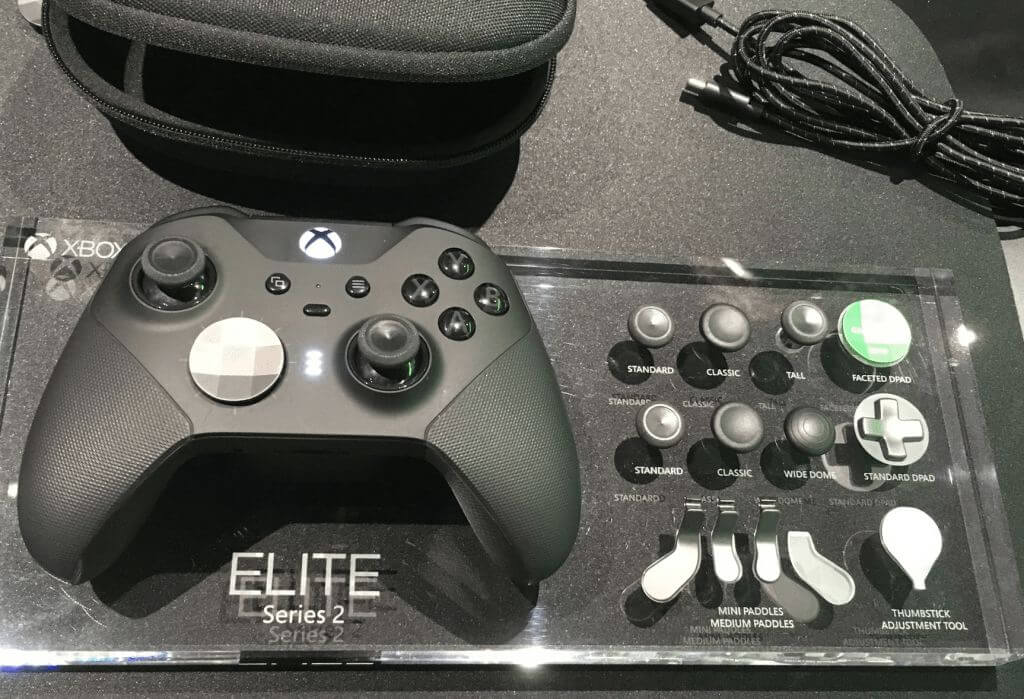 Well, you'll be happy to know that the Xbox Elite Controller Series 2 finally introduces Bluetooth support, and it also seems to offer a much better build quality and even more customization options. You'll find new wrap-around rubberized grips using an improved material that should make it more resistant, and there are also new adjustable-tension thumbsticks with three different resistance settings. Additionally, Microsoft included a shorter hair trigger lock setting to help you fire slightly faster in shooters.
On the customization front, Microsoft has designed new interchangeable thumbsticks and paddle shapes, and overall you'll be able to choose between 6 thumbsticks (2 standard, 2 classic, 1 tall, 1 wide dome), 4 paddles (2 medium, 2 mini), and 2 D-pads (standard and faceted). The Xbox Accessories app for Xbox One and Windows 10 will still allow you remap buttons and save up to 3 custom profiles, and a dedicated digital profile switch on the front of the controller will let you switch between the 3 different profiles on the fly.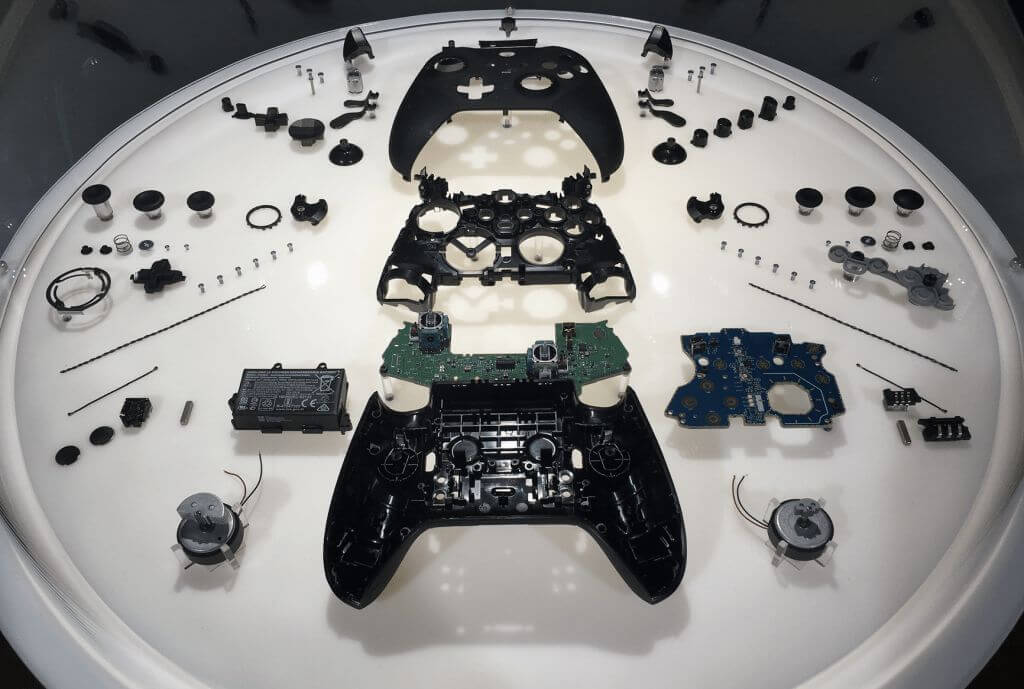 Other notable hardware changes include the integration of a built-in battery providing up to 40 hours of battery life, and the Elite Controller Series 2 is also the first Xbox controller to use USB-C for charging. We'd be surprised if controllers for the next-gen "Project Scarlett" Xbox console don't use USB-C as well, as the reversible port is much more convenient than the micro-USB port on the current Xbox One controllers.
I got the chance to try the Xbox Elite Controller Series 2 on a 15 minutes demo of Borderlands 3, and the first thing I noticed is that it feels really good in the hands, especially with the new wraparound grips and the added weight compared to traditional Xbox controllers. One of my favorite features on the Xbox Wireless controllers is the rumbling triggers, and feeling the trigger vibrations when shooting guns in Borderlands 3 really helps to make the gameplay experience more immersive.
At $179.99, the Xbox Elite Wireless Controller Series 2 is quite expensive but the package also includes a premium carrying case featuring a charging dock and an area for all the components. You can be assured that this is a future-proofed investment, as Microsoft already confirmed that all existing Xbox One controllers will work on Project Scarlett when the next-gen console ships next year.
The Xbox Elite Wireless Controller Series 2 is already available for pre-order now on the Microsoft Store, and it will start shipping on November 4 in 24 markets. If you happen to visit Gamescom in Cologne this week, you can claim a free Limited Edition Xbox Elite Series 2 Collector's D-Pad by showing your pre-order to the nice folks on the Xbox booth.
Source: Microsoft, onmsft