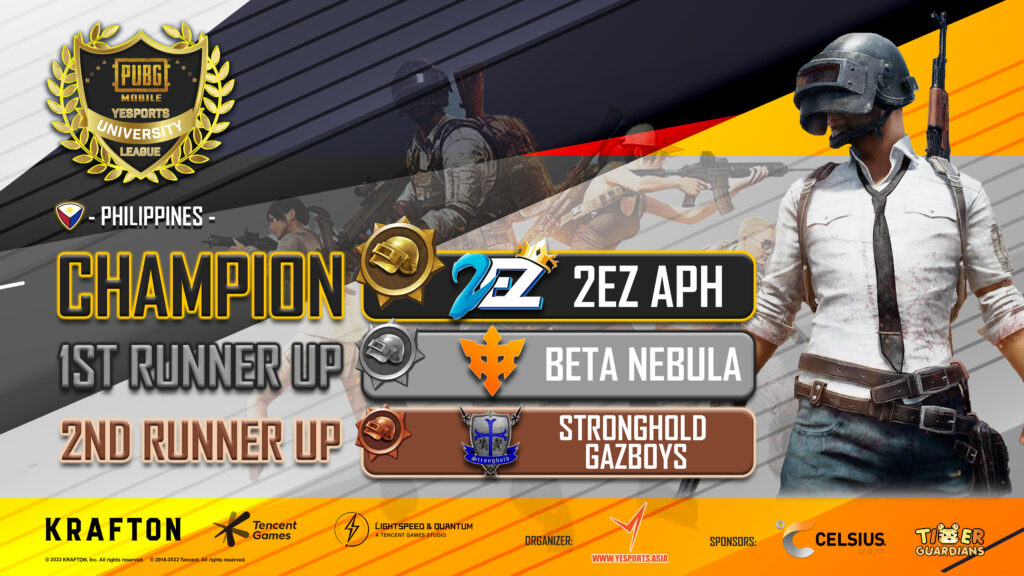 The event has attracted over 300 teams from over 100 schools in Philippines. Only the Top 16 teams from throughout the universities in Philippines were qualified for the Final stage of the competition, which was streamed live on the Facebook, Twitch, YouTube on March 26, 2022.
During the tournament, all the participants had demonstrated incredible and magnificent skills. Congratulations to our winners, 2EZ APH came out on top, taking home the cash prize of PHP 20,000 + Celsius products + Airdrop Tiger Guardians NFT x4 for being the strongest throughout the tournament. In the meantime, second-placed Beta Nebula took home PHP 10,000 + Celsius products +Airdrop Tiger Guardians NFT x2, and Stronghold Gazboys was awarded PHP 3,300 + Celsius products + Airdrop Tiger Guardians NFT x1 for third place.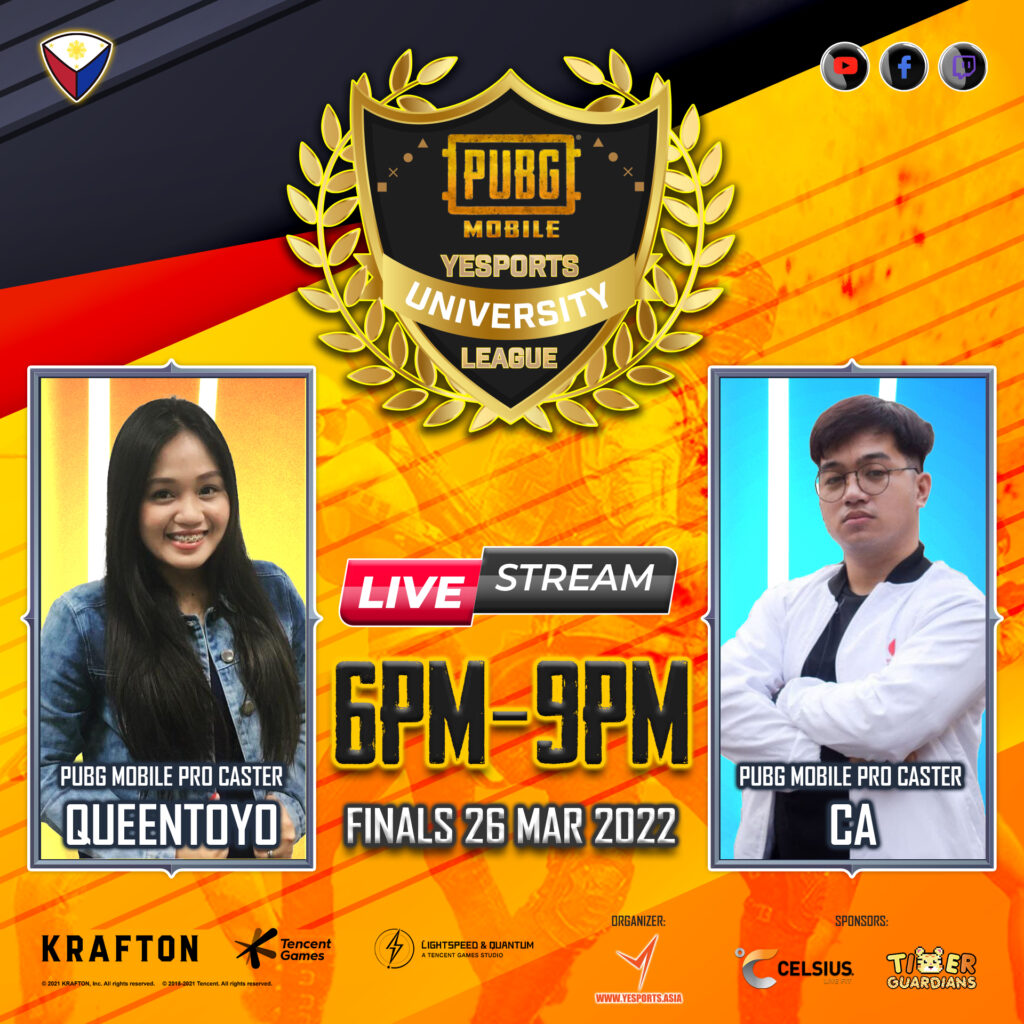 Furthermore, all student teams that have participated the tournament expressed their appreciation towards Yesports for giving them the opportunity to showcase their skills in the Global Esports scene. Meanwhile, Yesports has also extended its gratitude to the schools and the PUBG Mobile Community that have joined and supported this event.
Last but not least, the success of the event could not have been made without our sponsors CELSIUS® and Tiger Guardians. We thank everyone including our supporters who filled us with amazing feedback. This tournament might be over now, but we are anticipating a lot more exciting events from the Yesports University League soon!
Learn more : www.yesportsuleague.com