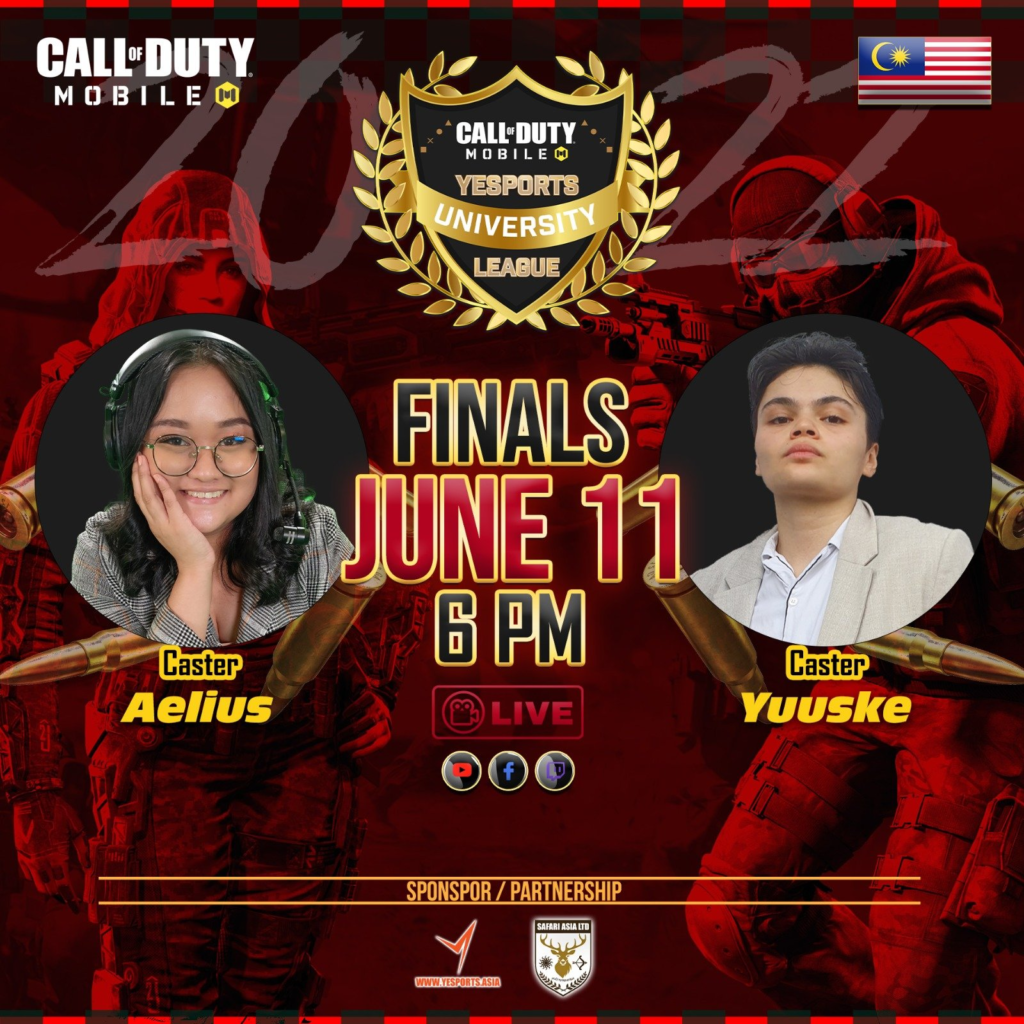 Yesports Call of Duty Mobile University Tournament – MALAYSIA
.
ARE YOU GUYS EXCITED FOR THE GAME THIS WEEKEND???! We are very thrilled to have Aelius and Yuuske as our casters for the final! If you have not signed up, do it now before it's too late! See you at the battlefield, and wish you all good luck!
.
Event Detail:
Tournament Date: 10 June 2022 (Fri) – 11 June 2022 (Sat)
Registration Deadline: 08 June 2022 (Wed)
Registration Link: https://www.yesports.info/tournament/?tid=53&did=details
.
Streaming Channels:
Youtube
.
Twitch
.
Facebook
.